Redding Christian School is committed to high standards of academic excellence. Our curriculum is an accelerated one, and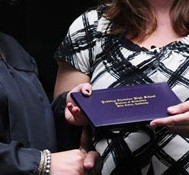 therefore requires diligence on the part of the student. It also takes active cooperation on the part of the home.
While superior academics is a goal of our school, we recognize that the best way to accomplish this with lasting results is to instill in the children a natural love of learning, which grows from their God-inspired curiosity about the world around them.
We strive to maintain a classroom atmosphere which feels secure and nurturing to students of all ages, yet stimulates their desire to learn, motivates and challenges them to grow to their fullest potential.