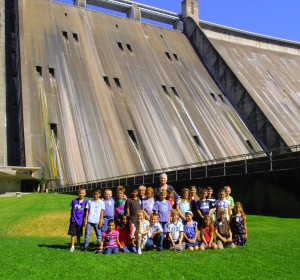 One of the unique aspects of Redding Christian School is the culture. RCS staff places high value on relationships with students. Prayer is a regular part of the classroom and campus life. It is not unusual to see students praying for each other or encouraging one another in spiritual growth. Students have the opportunity to participate in a variety of activities. The combination of these and many other factors create an environment where students are free to be themselves.
Activities for students of all ages abound. Field trips and themed activities in elementary school extend learning beyond the classroom walls. Middle School socials and other events provide time for appropriate social development during these critical years. Because of our smaller size, High School students are able to attempt new activities often uncovering new talents.
Elementary Student Life
Here are a few activities and events that our elementary students look forward to every year.
Class Chapels
Christmas Chapel
Cascade Theatre Musical (open to 3rd  grade through 12

th

 grade students)
Field Trips
Grandparent's Day
Career Week
Spirit Days and Rallies
Missions Week
Pioneer Days (5th grade students)
State Capitol Trip (4th grade students)
Students Helping Students
In addition to these activities, students in our elementary program are benefited by the involvement of older students who come along side to encourage and mentor. High School students work as teacher's assistants in many classrooms.
Middle School Student Life
Redding Christian Middle School offers a variety of activities for students to get involved in. Whether it is a sport like basketball or an activity like yearbook, students can find something that sparks their interest. At Redding Christian, we consider each event that takes place in our lives as an opportunity for Christ to build His character in us.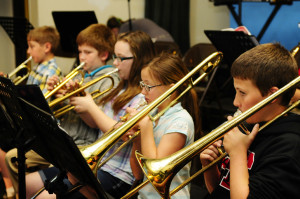 We offer a wide variety of sports.
Boys
Soccer, Basketball, Flag Football, Cross Country, and Baseball
Girls
Soccer, Basketball, Cross Country, Volleyball, and Softball
Spirit Rallies:
Students participate in all school spirit rallies. These rallies are an opportunity for students to support their athletic teams and join together in a spirit of camaraderie and just plain fun.
Musical and Drama Performances:
Middle school students are invited to audition for the Musical. These performances provide opportunities for students develop talents in drama, singing and dancing.
Spiritual Emphasis Retreat:
In the beginning of the school year, middle schools students travel to nearby Mountain Meadows Christian Camp for a two day retreat designed to build relationships and set the spiritual tone for the school year. Staff continually report students making first time decisions for Christ as well as making fresh commitments at these retreats.
Student Activities:
A variety of school events are organized to foster social development among our Middle School students. Some of these events include: Bowling, Scavenger Hunt, Service Days, Swim Socials, Father/Daughter Banquet and the Science Fair.
Sixth Grade End of Year Trip:
Every Spring, sixth grade students travel north to the Lava Caves near Alturas for a day of spelunking and exploration. 
Seventh Grade End of Year Trip:
In May, seventh grade students spend one day exploring the concepts of Biological Sciences at Animal Kingdom as part of Six Flags. This has included a behind the scenes tour with the park's veterinary department.
Eighth Grade Adventure Camp:
Eighth grade students have a week-long adventure camp each May near Ashland, Oregon. In addition to activities such as white water rafting, student teams complete various team and individual challenges that cement relationships and build leadership skills.
Yearbook:
Seventh and Eighth grade students can apply to be a part of our yearbook class. Yearbook is currently an elective class. This selected group of students chronicle our school year in our annual Middle School/High School yearbook by taking pictures, writing articles and organizing the middle school portions of layout of the book.
High School Student Life
Clubs
We encourage students to find areas of passion and interest and then find others who share that passion. As a result, clubs and service groups are changing every year based upon the interests of our students.
Activities and Events
The development and maintenance of relationships is a vital part of our relationship with Christ and our interactions with the world around us. At RCHS, we strive to provide our students with a variety of opportunities to connect with their peers, their community and their world. Our student council provides activities that allow for fellowship and the development of new friendships. Homecoming events, socials, Spirit Week, Spring Formal, and pep rallies are just a few of the events available to our students during the course of the year. There are tremendous opportunities to know others and become known.
Check out our Athletic Program HERE.
In addition to elective classes, students have the opportunity to participate in the Musical at the Cascade Theatre and the high school Drama. These are both extra-curricular activities. Click HERE for more.