Spiritual life at Redding Christian School is a key element to what we are about. Pouring into our student's spiritual lives is just as important as seeing them excel academically. With our chapel program, high school discipleship groups and Bible classes, we endeavor to connect with the students in classrooms, corporately and individually to foster each student's relationship with Christ.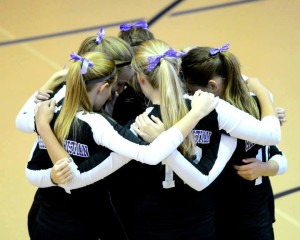 We understand that each student comes from different Christian backgrounds and experiences and our goal is to be unified in our faith in Christ, to know God's Word and to be able to articulate well what we believe. It is always exciting to hear students share about their 'aha' moment of understanding who God is in their lives. Every year we have students come to know Christ for the first time and also those who make a fresh and deeper commitment to Christ.
Discipleship is a day to day experience and we are blessed to have a ministry that is such a part of students' daily life. All of our teachers are here for the specific purpose of blending ministry with the call to teach. Not only do we want our students to understand how their relationship with Christ impacts who they are, but also how it impacts their family, their community and the world.
Some of the ways we accomplish this are having our high school students involved in community and church service that emphasizes the community and the world beyond the walls of home and school. We also have Spiritual Emphasis Retreats for both middle and high school that focus on the student's personal relationship with God.
In classrooms, we take time to pray, lifting up requests of all kinds. Each class, whether or not it is a Bible class, incorporates God's Word and a Christian world-view into the curriculum.
I am personally available to meet with middle and high school students to encourage, pray with or simply lend an ear. I am excited to see students asking questions, seeking truth, and open to what God has for their life.
In Christ,
Brian Steffen
MS and HS Principal